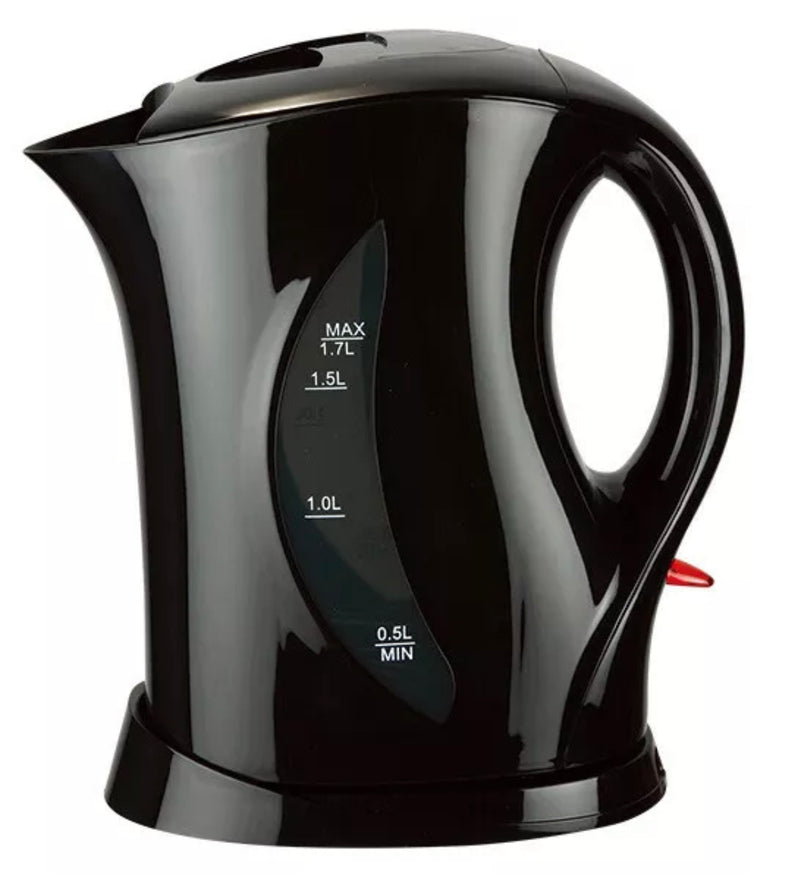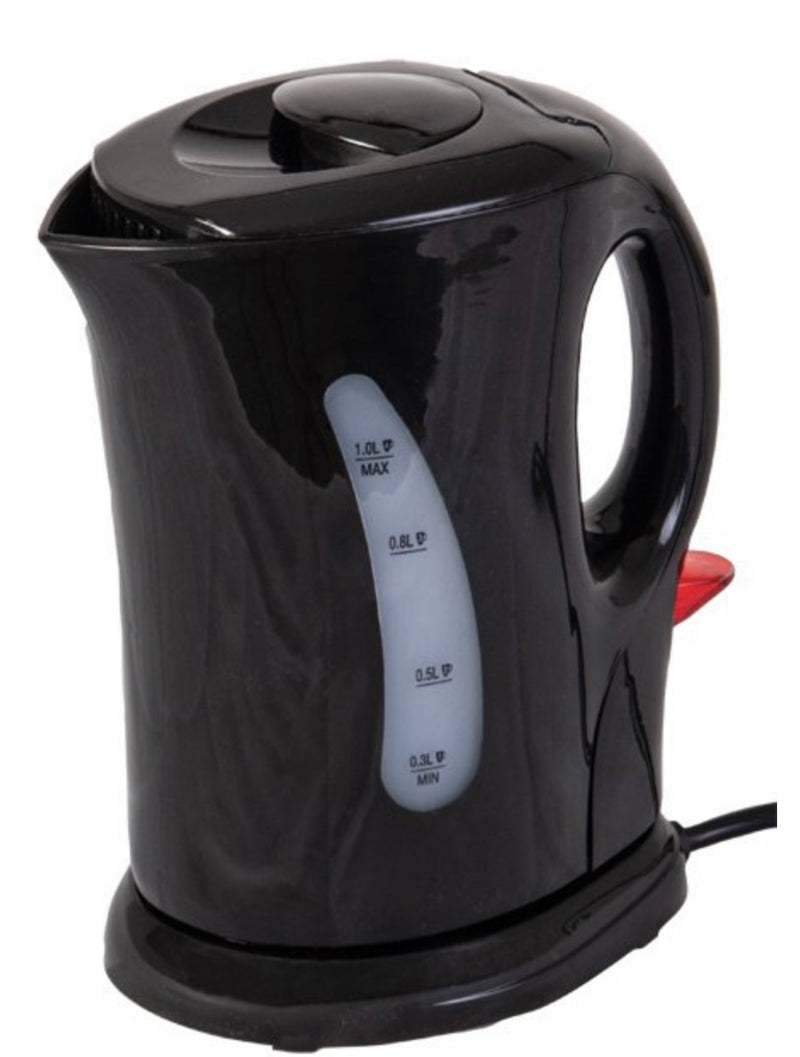 Scotsman kettle 1.7lt
A great little low wattage kettle. Made from high quality plastic this kettle has a capacity of 1L, more than enough for two brews and being little makes it easier to store, lighter to use and takes up less space when out on the table top. It features and easy to read water level indicator on the side and a removable and washable filter in the spout. This makes this kettle easy to clean and maintain. The safety cut out, power indicator light and manual override add control and safety to the kettle at all times.
Being low wattage it draws very little electric (850W), which ensures it will not trip any campsite electric and ensuring you can use it anywhere. It is also cordless which means the cord is attached to the base and not the kettle. This means when you pick the kettle up it is not attached to the socket making it easier and safer to use. It also means you can leave the base plugged in where required and still fill the kettle without having to unplug the base.
Low wattage
Cordless
Lightweight
High quality
Water level indicator
Removable and washable filter
Easy to clean
Power indicator light
Manual override
Safety cut off
Size: 21 x 11 x 22 cm
Weight: 0.6kg
Voltage: 230V
Frequency: 50/60 HZ
Wattage: 850W
On Instagram
Join our online community @s.k.camping