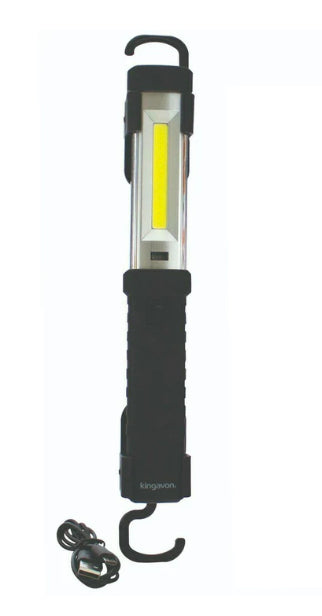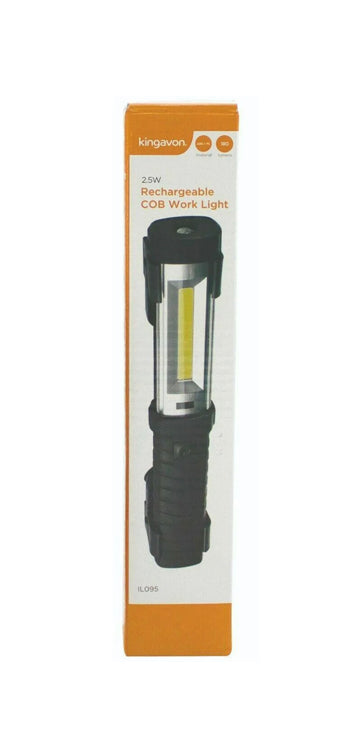 Rechargeable Cob Work Light 2.5w
The COB LED work light from Kingavon is perfect for mechanics, DIY, boating, camping, night fishing, or as an emergency light for the home. It can provide you with super brightness with the COB light in the body and has an extra LED light which is located on the top end making it a hand torch.
The work light is light, compact, and portable and features a strong magnet to attach to suitable metal surfaces. You can use the hook to hang up anywhere to provide brightness. 
Light colour: bright white

Colour: Black

Operating time: ca. 4 hours

Size: 25cm x 4cm x 3.5cm

Light compact and portable
On Instagram
Join our online community @s.k.camping