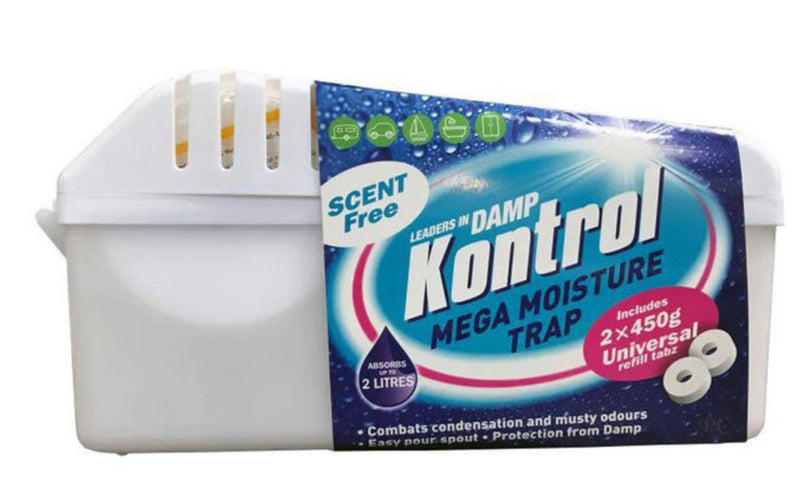 Kontrol Krystals mega moisture trap
Kontrol Krystals mega moisture trap works day and night, absorbing up to 2000ml of liquid - protecting your home or boat from unwanted damp and moisture which can lead to the build up of mould, mildew, mustiness and even rust.
The moisture trap will last around 8-12 weeks before refills are required, making it an efficient, cost effective solution to damp and condensation. The moisture trap can be easily refilled using Kontrol Krystals 
Specifications:
Dimensions (mm): 165 x 110 x 335.
On Instagram
Join our online community @s.k.camping