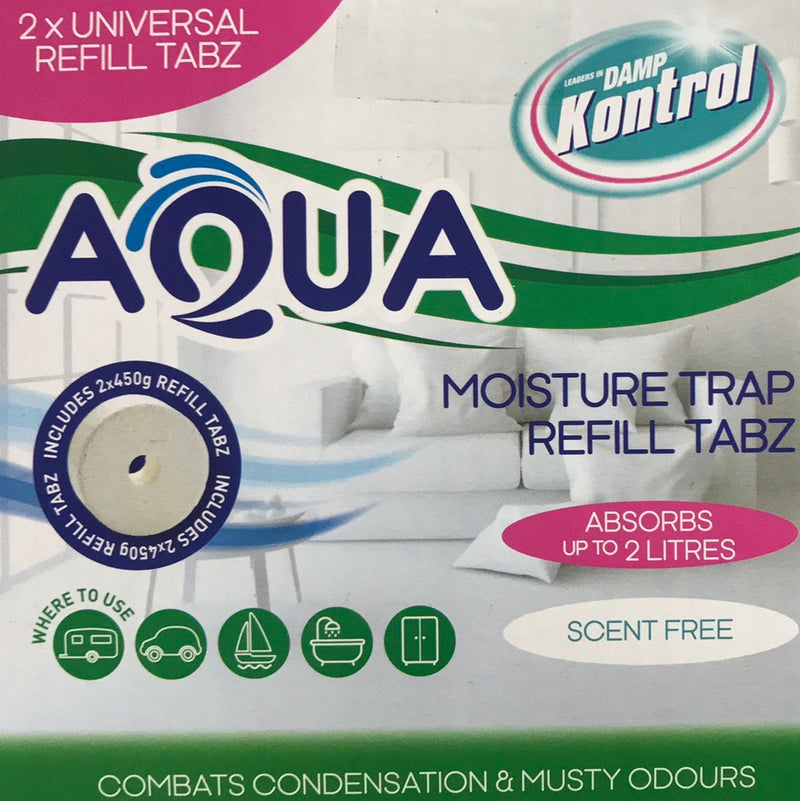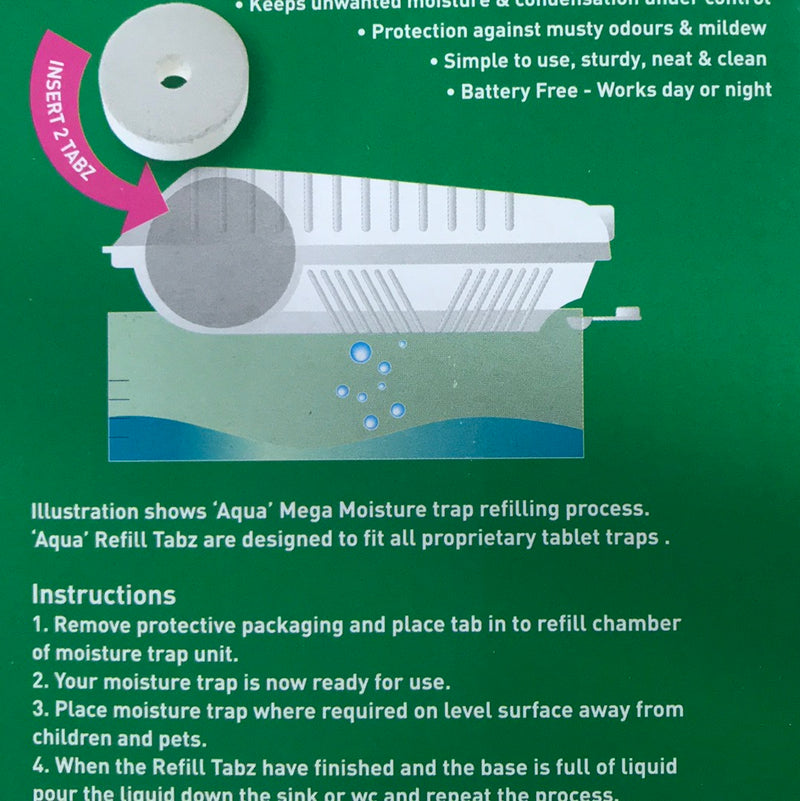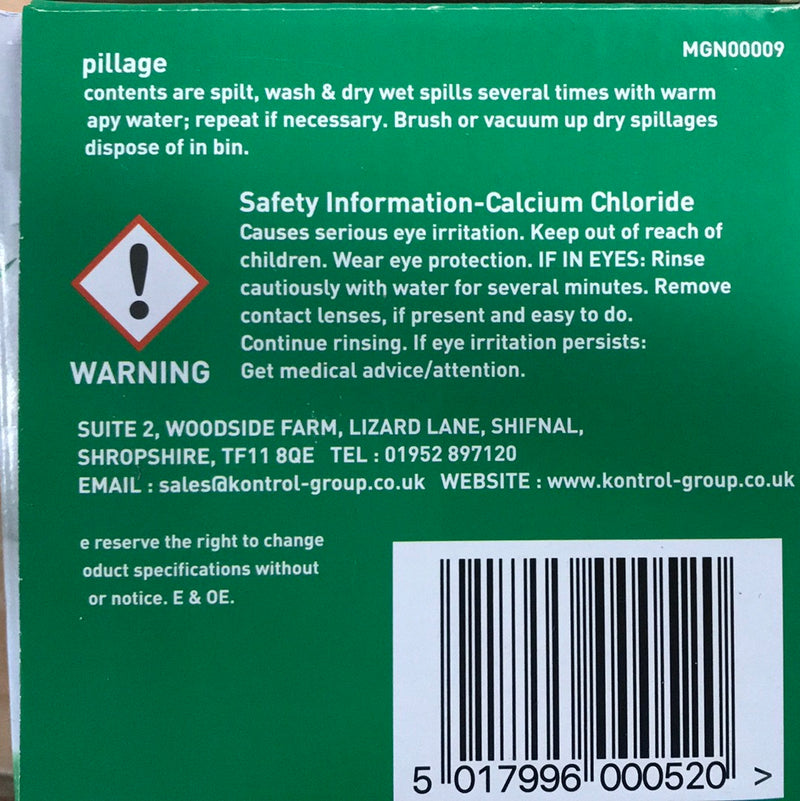 Aqua Kontrol Refill Tabs Set of Two Scent Free – 2 Litre Capacity
Aqua Kontrol Refill Tabs are to replenish either the Aqua Trap or Mega Moisture Trap. The circular tabs are made from highly effective compressed desiccant and provide an instant dust free solution. Readily attracting excess moisture from the air like a magnet does iron filings, our Refill Tabs help to combat unsightly damp and all of it's associated problems in the home, office or any environment in which they are placed.
Our contactless system allows you to replenish tabs safely, simply and cleanly, with no need to touch the replacement tab. The tabs and traps are ideal for use in homes, offices, leisure vehicles and lock up facilities where excess moisture may be present in the atmosphere. Our universal Refill Tabs are designed to work effectively in all proprietary moisture traps including those seen on TV!
The tabs are effective in areas of up to 15 square meters on their own or up to 30 square meters if used in a pair in the Mega Moisture Trap. They will absorb up to double their weight in moisture from the air. Scented Tabs subtlety fragrance as they dehumidify
On Instagram
Join our online community @s.k.camping